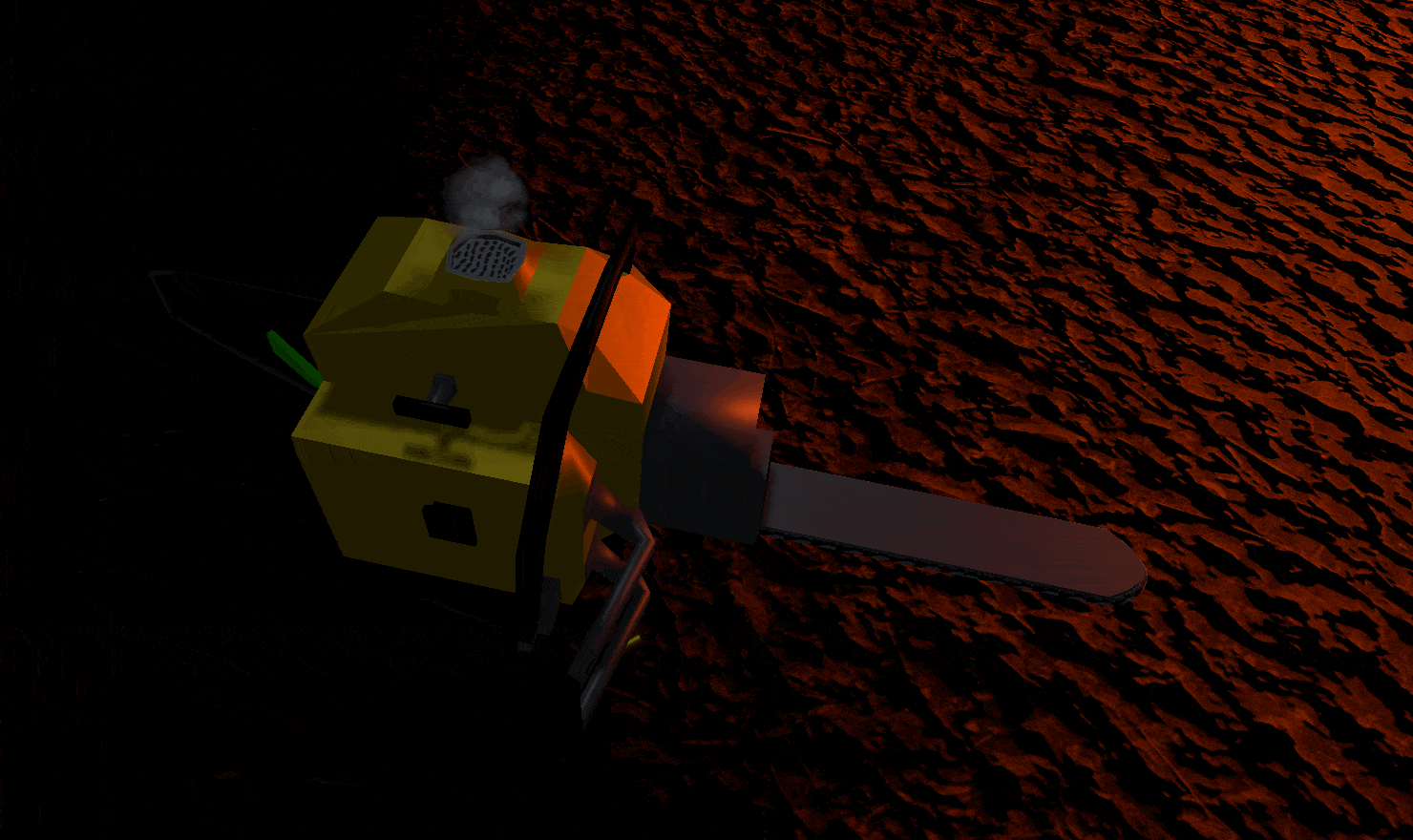 (P.M.P.) Project Murder Party
A downloadable game for Windows
LAST BUILD : V0.17 MARCH 14, 2017.
---
Project Murder Party is a Multiplayer game WITH BOTS.
All the players get around in a mansion for a party, however, one of the players is a murderer that wants revenge for his dog that was killed by one of the members. So that player must hunt and kill all the other players, before they complete enough objectives to end the party.


Players can hide inside objects, fake being dead, give itens away, place traps, break and fix objects in the map, or just plain kill everyone to be a dick.

By completing objectives, the player gain levels, that are used to unlock perks, that grant new itens or new abilities.
Right now, there are about 129 items in the game,
From Shotguns to Chainsaws,
From Pistols that fires knifes, to bazookas that fires water balls.
From Bouncy Rubber Band balls to Spike traps
From Cardboard Boxes to Teleporting Kunais.
From Hookshot's to Grappling Hook's.
From good old Flamethower to the good old Poison injection.
Currently there are 3 game modes:

Deathmatch : Free for all. the last person alive wins.
Assassin : Main game mode, One Assassin got kill everyone. No one knows who the assassin is.
Candy Hunt : Candy spawns around the map. the player who eats the most wins
All are playable with bots, however their IA is *optimized* for Deathmatch.

* I cannot put enough quotation marks over optimized, so i not even going to try,
At the moment there are 7 maps in the game:
Mansion: A 3 floors mansion in the middle of the woods (REMADE)
Lake: A lake in the middle of a forrest
Desert: A plain field.
Corn Field : A plantation of corn, Player are forced into FPS mode,
BattleField : A old battlefield made of trenches
Shopping Mall : A shopping mall with 3 floors and 18 stores,
Market : A 2 floor market full of shelves
The game is in early development, and almost everything on it was done using basic geometry from unity,
---
The current Build should work fine on Lan connections, and "should" work with hamachi or logmein (tested, it actualy works). there are no plans or budget for a online server yet.

---
I welcome any feedback from people that play the game. Please, Help me find bugs, or change any dumb decisions i've made.


Any feedback helps.
---
Have a nice Day.

3:
| | |
| --- | --- |
| Status | In development |
| Platforms | Windows |
| Rating | |
| Author | brazileirobr |
| Tags | 3D, Arcade, Controller, deathmatch, Multiplayer, PvP, Stealth, Team-Based, Top-Down, Versus |
| Average session | A few minutes |
| Languages | English |
| Inputs | Keyboard, Xbox controller, Gamepad (any) |
| Multiplayer | Ad-hoc networked multiplayer |
Download
Click download now to get access to the following files:
Project Murder Party V0.17.zip
130 MB
Project Murder Party V0.16 (DD14 SPECIAL) WIN.zip
133 MB
Comments
Log in with itch.io to leave a comment.
Muito bom, e ainda é brasileiro, muito top! (meio bugadinho as vezes, mas top)
can you help me to how to be a first person shooter and why i did get sleep and i cant move i need help i try to stand up but am still getting sleep in the ground how to get stand up? is this a stuck i cant stand up
Aim and press the run button to lay on the floor and fake your death.
To force fps mode you press f7 or f8
Are the singleplayer done yet? because am waiting in your awsome gameplay have bots
Early version is up pal.
Just press the button on the wall to spawn as much bots as your machine can handle.
hi again developer how to be a first person shooter and why those bots only kill other bots not the player they watching me and they move hunting some bots not the player hunting on it and please change the music menu its so very creepy it look like am playing horror game
hi developer can you make a bot in this game because in online am getting boring but if you make a bot its really amazing play this game
Going to try to make it , might take some time, right now im making some models to replace the cube art on the game. As soon as i finish with at least the item models i will start a single player mode.
if the singleplayer mode done please comment me again
hey developer the singleplayer done yet?
How do we play with friend with hamachi ?
You open the game,If your friend will host the game, he just need to click on the server host on the uper left corner. after the game starts, on the Client, in main screen there are 2 input ports, you insert your friend hamachi adress on the IP and click the set IP button or just insert it up there manualy.
Then you just need to press the LAN Client(C): button on the top left corner or press the C button on your keyboard.

If that doesnt work, tell the server to press F5 and then F6.

3:
its not working, i click the "install" button, it says it's downloading and then instantly pops back to an install button. WHY?
yes, i did but when i try to run MP_Online.exe nothing happens, i double-click, nothing happens, i try clicking once, nothing. Do you know why the this happens?
What version of windows are you using? i never saw anything like that before. try deleting everything and unziping the game again.